Booking a Mount Kilimanjaro climb should be done as early as possible and in advance to ensure that there is a slot for you among the hundreds of hikers wanting to conquer the summit. Availability can sometimes be limited especially during the dry season from June to October and December to February, so to be well prepared for the hike, everything starting with booking should be done in advance to ensure that you have a stress-free Kilimanjaro hike.
Booking after arrival in Tanzania: if you are planning on booking when you arrive in Tanzania then there are two towns where you will get all the help you need and these are Arusha and Moshi. You might want to book from Dar es Salaam but you might still end up with a local operator from Moshi or Arusha. Arusha has quite a large number of tour operators focusing on both Mount Kilimanjaro climbing and other safaris across the country and with Moshi being smaller than Arusha, you will find that the tour operators here are a bit cheaper as compared to Arusha. Moshi is also more convenient for shopping for trekking equipment and in case you need to hire something.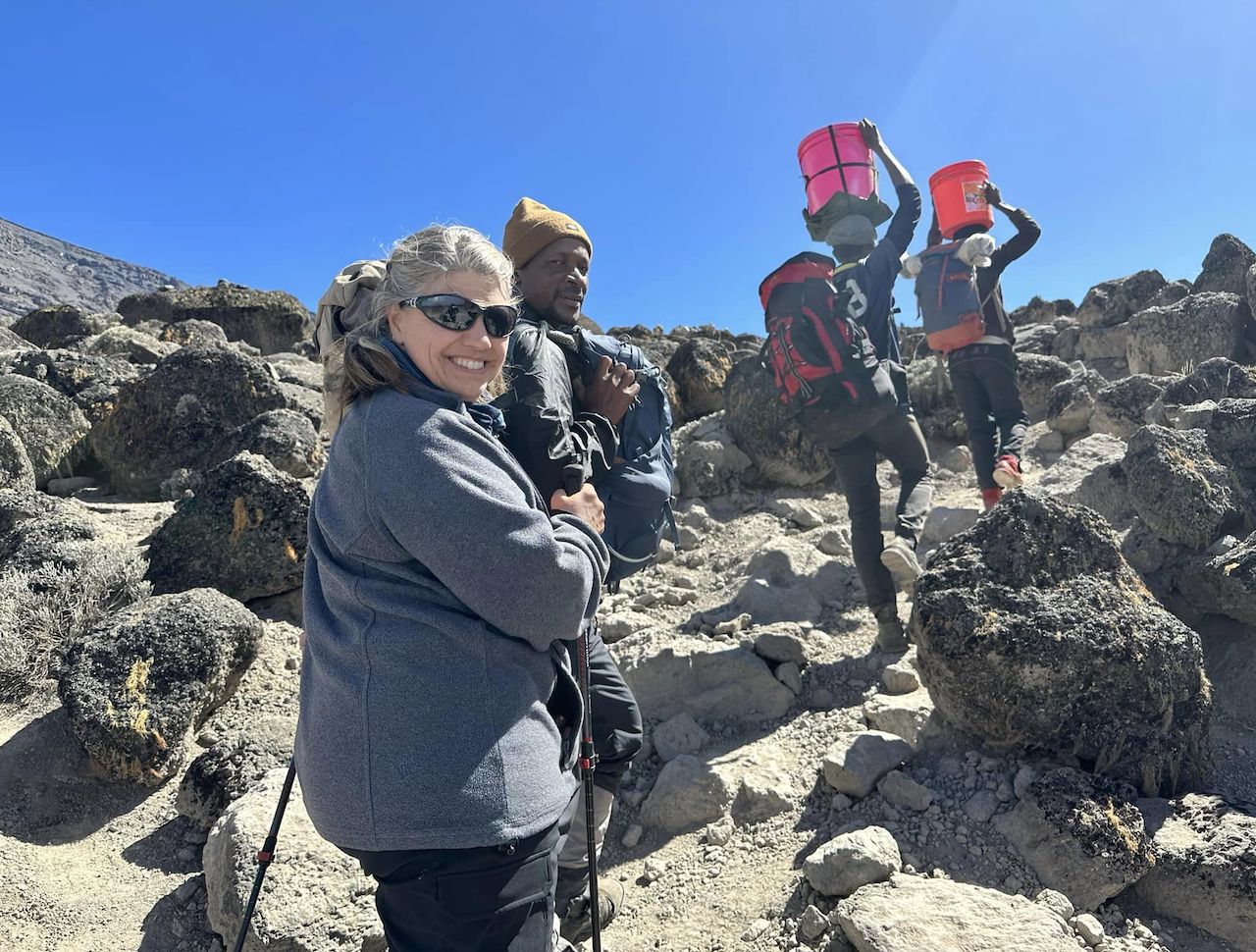 The disadvantage of using this booking method is that you might find it hard to get a Mount Kilimanjaro climb slot at the moment you jet into the country since everything starts with the climbing dates, equipment, accommodation, and many other things.
Booking before arrival in Tanzania: we usually recommend you book for the hike before arrival as this will help in proper planning and reduce the hustle for those that book after arrival. Kilimanjaro packages usually include airport pickups and drop-offs, accommodation during the hike, before and after the hike, a hiking team, equipment, and any other safari you might want to add after the climb. All these need to be worked on in advance and that is why booking from home is a much better option than arriving and then starting to work on all the necessary things needed.
How to find the right company for your Kilimanjaro climbs?
The first thing that one is supposed to do is carry out extensive research about the local tour operators through recommendations from friends, checking out the official website, and window shopping through the different tour operators to get the best that fits your needs and budget.
Read carefully the client reviews both positive and negative and do not forget to check out the dates on which the reviews were written. In most cases, if there are no recent reviews, then this means that they are either hiding their reviews or have bad ones although this might not necessarily be the case. If it is possible, inquire whether it is possible to talk anonymously to someone who has trekked with the company before.
Make sure that you carefully read what is included in the package you are paying for so that you get to know the right questions to ask relating to the hike including the number of people on the trek, the staff including porters, cooks, and other trekkers if you are interested.
After getting the right registered tour operator (registered with TALA and have a license for trekking), ask for a detailed itinerary, inquire about the equipment that you will be using during the hike, and find out more about the accommodation facilities especially if you are a solo traveler and we suggest that you inquire if it is possible to join a group since it will make things easier and cheaper.
Process of booking for a Kilimanjaro climb
Fill in a booking form online and this applies to whether you are a sole traveler or traveling in groups. The form usually is to get your biodata for easy identification.
After submission of the form, we will email a pro-forma invoice with all the payment details since most companies do not accept cash payments. After proof of your payment, information will be sent to you so that you prepare for the climb in advance.
Once we have secured at least a certain percentage of the pay (a deposit), the balance is expected to be paid before the trekking date so that the booking is confirmed and secure. A Tour Confirmation document be sent and a few weeks before the hike date, a detailed itinerary will be sent to you with all the details.