When planning for a Kilimanjaro climb, many people opt for a cheaper option, but you will notice that after extensive research, this is not possible at all. Kilimanjaro climbing cost ranges between $2000 and $7000 per person. The price varies from cheap, budget operators, fair local outfitters like us to large western travel agents selling outsourced climbs at an exorbitant prices. There are various, unavoidable fixed costs to any tour operator. If a company quotes for you a climb seems too cheap, then you should think twice.
In this article, we are going to discuss the cost of the climb and what affects it in detail. If you do not want to be cheated or scammed by the locals, we advise that you not think about getting a cheaper option for climbing Kilimanjaro.
A breakdown of the cost of Climbing Kilimanjaro
Below is a tentative breakdown of the park fees and taxes.
Value-Added Tax: The Tanzanian government charges an 18% VAT on all Kilimanjaro tour operators. Note that this is a general consumption tax that is added to a service or good at the time of either production or distribution.
Conservation fees: The conservation fees are paid per person daily. The money is collected by the Kilimanjaro National Park authority to take care of the necessary needs in the park. The fees also apply on partial days, and the cost is $70 per person per day.
Guide and Porters entrance fees: The park entrance fee is $2 per person per day for all staff.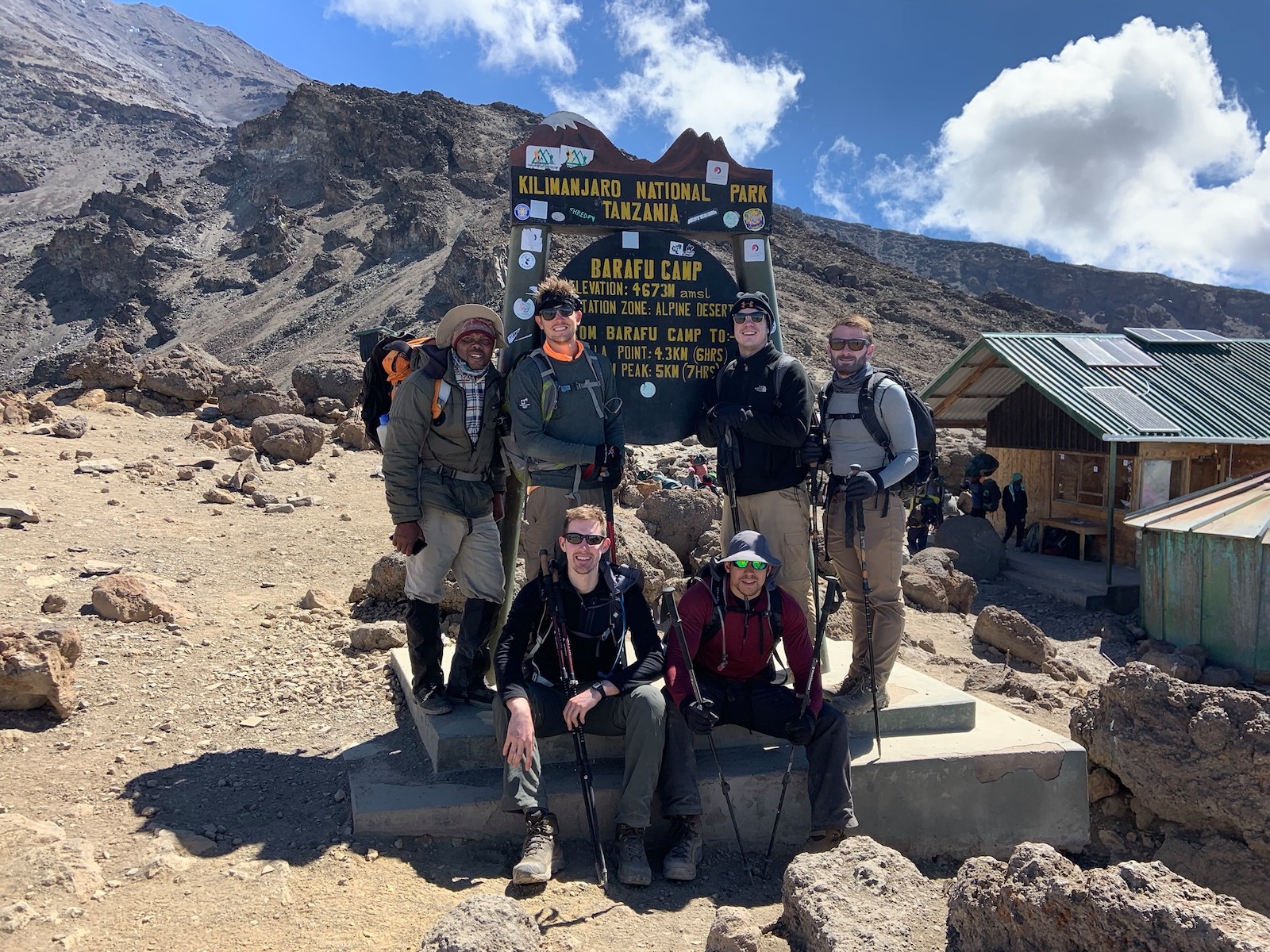 Rescue fees: Rescue fees are compulsory, whether you need rescue or not because it is a necessity. The cost per person per trip is $20.
Transport, wages, and food: Transport costs around $100 depending on the route used; local wages go between $80 and $150; and the food per day tentatively goes for about $10 to $20, including food for the staff.
Camping fees: This includes both tents and huts, and these are about $60 to $70 per person per night. The camps along the different routes are open to the public, and the huts can only be found along the Marangu route. These fees are subject to 18% Value Added Tax (VAT) by the Tanzania Revenue Authority.
When you add all the listed costs above, you will notice that they significantly add up, making the cost high, and do not forget that the season of travel also factors in a huge change, with the low season having low prices and the dry season having hiked prices.
The cost of a Kilimanjaro climb is primarily affected by the following factors:
Length of the climb: Every day that is spent climbing Mount Kilimanjaro adds a cost in the form of equipment, park fees, food, wages, and accommodation. Longer routes are more expensive as compared to shorter ones.
Type of Climb: Local tour operators operating around Mount Kilimanjaro have categorized the climb into three price ranges, which include budget, mid-range, and luxury trips. The level of service differs depending on what exactly the client wants or needs, and whatever you choose will make a difference in the experience of all hikers. We advise that you start planning your trip depending on your budget.
The group size: Traveling and hiking in groups is what we advise climbers to do because several costs are shared among the group, unlike when it is just one or two people taking the hike. Most companies run a campaign where one can easily book a slot with a group, especially climbers who are traveling on a budget.
The cost of Kilimanjaro climbing depends on the routes listed below.
The below table shows approximate prices for climbing Mount Kilimanjaro through different routes, based on 2 hikers  climbing together. For a more teh current pricing for your Kilimanjaro climbing tour, please contact our Kilimanjaro climbing experts.
| | | |
| --- | --- | --- |
| Route | Price Per Person (2 persons Hiking) | Duration (Number of Days) |
| Machame |   US $2790 | 7 |
| Lemosho | US $2850 | 7 |
| Marangu | US $2550 | 6 |
| Lemosho | US $2980 | 8 |
| Rongai | US $2850 | 7 |
| Northern Circuit | US $3280 | 9 |
| Machame | US $2700 | 6 |
Environmental and personal purchases: hikers up Mount Kilimanjaro are always educated about how good and safe it is to keep all the trash off the mountain. A few operators have a regulation against trash, and there is a cost to collecting it off the mountain. Personal purchases in the form of souvenirs are also an additional cost, and these are not included in the general cost of the trip since they will be coming from your pockets after you pay for the safari.
Costs before the Mount Kilimanjaro climb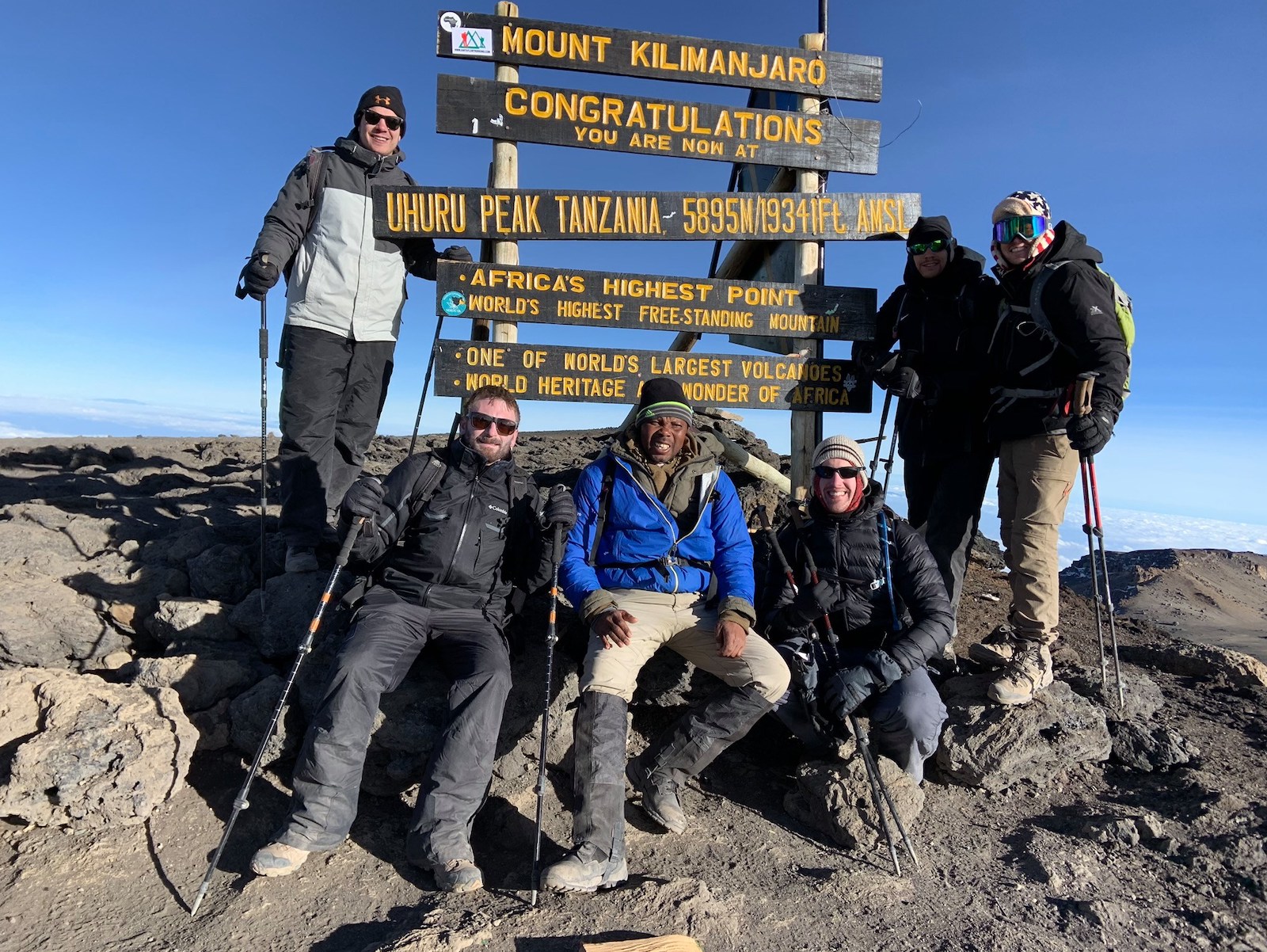 In addition to the costs that are incurred on the climb, other costs that are involved that you should look out for include:
Travel insurance cost: The travel insurance package that you should go for must at least cover eventualities like medical evacuation, lost luggage, sickness, and cancellation, among others. To be on the safe side, your travel insurance needs to be able to cover all your trekking, including ascending and descending.
Gear: Check out our Kilimanjaro gear list to know all that you need to bring with you. Kindly first revisit your wardrobe to see what is missing and make sure that you purchase the rest before your climb. Good-quality gear is hard to come by and expensive, but budget between $500 and $800 for the gear to be safe.
Medical checkups: all travelers to Tanzania are required to have medical checkups and vaccinations. You will need malaria prophylaxis and the yellow fever book, and for more information, visit your local travel clinic to find out all the vaccinations that you need.
Tips for the crew: There is no specific amount of tips that we can recommend, but once you see how hard they work to make sure that you have the best trip and services possible, you'll understand why. Tips are a sign of appreciation, and we suggest that you tip after and not during the trip, and they can come in the form of clothes, boots, or money.
International flights and visas: getting to Kilimanjaro is also another expense that you should pay close attention to, and we suggest that you book your airline tickets in advance. You will also need to check the visa fees and requirements and work on them to avoid last-minute disappointments. Most foreign tourists to Tanzania need a visa, which can be paid for at the airport or obtained before landing in Tanzania.
Check out different Kilimanjaro itineraries for the various climbing routes, priced depending on how many people are hiking together. The more the hikers the lower the price.
The question of how much it costs to climb Mount Kilimanjaro ultimately belongs to you because we believe that we have given all the necessary information and an idea of the estimated costs that are needed to have an enjoyable climb. Our climbing team is always available to assist you with all aspects of planning your trip to Mount Kilimanjaro.